"The sports media program at Oklahoma State is the first place we look when hiring students. The preparation and training provided as part of the curriculum matches up perfectly with the storytelling nature of what we do. Time and again, OSU sports media students join our team, grow and develop with real world experience, then go on to bigger and better jobs after graduation. Getting a job in sports is hard because people everywhere want to work in a field they are passionate about, but OSU sports media students have a real advantage because they are trained in the things that bring value in the professional world."
– Gavin Lang, Associate Athletic Directory for Communications
The Oklahoma State University Undergraduate Sports Media Program is the largest stand-alone sports media major in the world.
All 9 faculty members in the OSU Sports Media Program possess extensive practitioner experience in the sports communication industry and most focus their research on sports media. This helps them keep up with trends and happenings in the field. When you pursue an undergraduate degree in Sports Media from OSU, you will receive classic hands-on training in practitioner-based coursework covering all aspects of the multimedia, sport communication industry.
All Sports Media students also take industry overview and theoretical courses to provide broad knowledge. OSU Sports Media students choose from one of two specializations for a focus:
Sports Media - Journalism
For students aspiring toward careers with sports journalism outlets, such as serving as announcers, bloggers, broadcasters, columnists and reporters for online sites, newspapers, radio, social media and television outlets.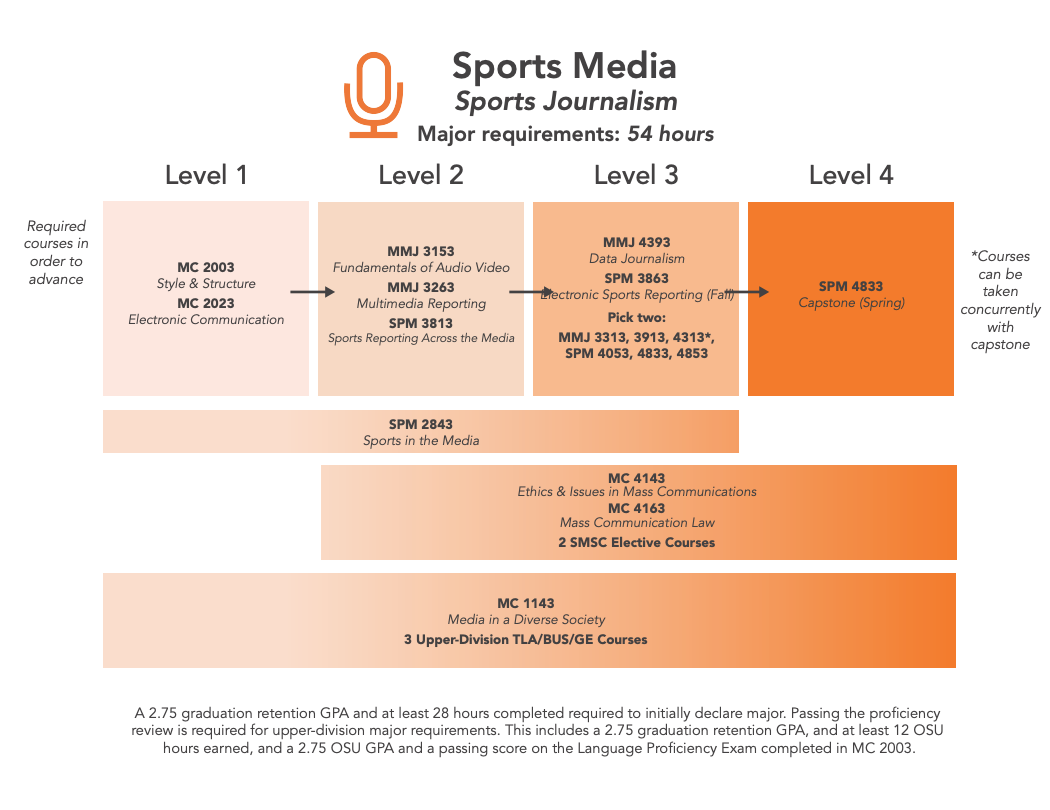 Sports Media - Production
For behind-the-scenes careers in sports media production within the sports television, radio and film industries, as well as sports media digital production. OSU Sports Media has its own in-house video production team, and many of our students intern with Orange Power Studios, the in-house video production unit for OSU Athletics.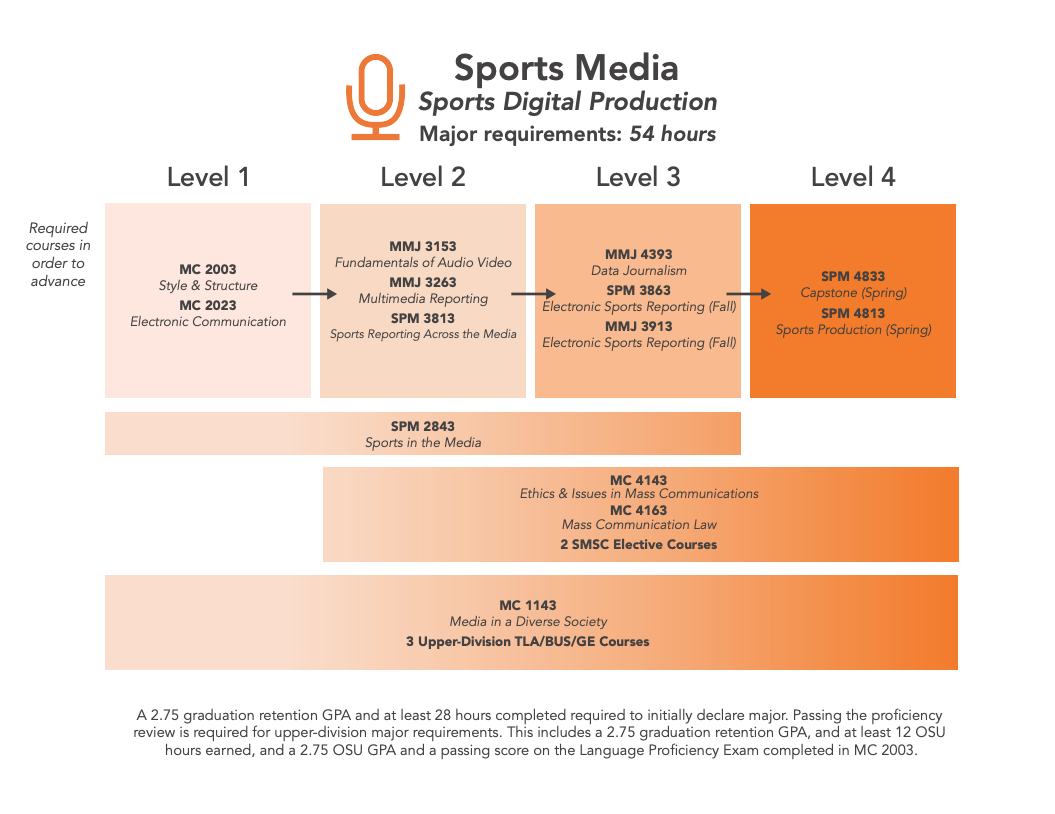 Students can gain hands-on, real-world experience through writing sports stories for the O'Colly or producing sports shows for OStateTV or KXZY Radio. Sports Media students also garner professional and student media experience covering or working for major sports organizations, such as Oklahoma State Athletics, the Oklahoma City Thunder, ESPN, FOX Sports, major television networks, newspapers and online news media within Oklahoma and neighboring states.
Graduate Degree Options
Mass Communication - Sports Communication